Neshannock High School – Lancer Wear Sale 
Deadline:  September 18, 2019
NHS Lancer Wear – Football, Lancer Lunatics, & Soccer
---
Neshannock Memorial PTO – Spirit Sale
Is your Lancer gear ready for an update?  Check out the options from the Neshannock PTO Fall Spirit Wear Sale!  The sale is open to all Neshannock families including those at the high school.  Just be sure to include your student's name and homeroom on the order form.  All orders need to be received at the elementary school by 9/19.  The PTO appreciates your support!
PTO Fall Spirit Sale – Order Form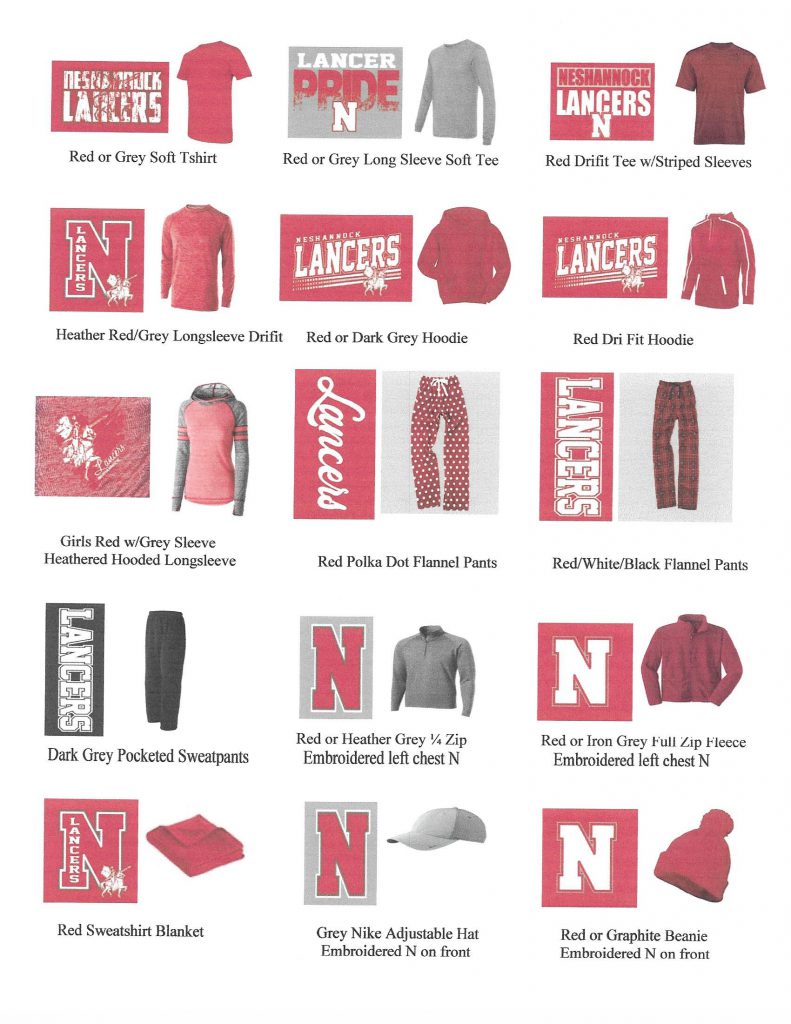 ---
NTSD Fundraiser Procedures:
Collections by students on behalf of school organizations outside the schools may be permitted only by the Superintendent.
The Superintendent or designee shall establish rules and regulations to implement this policy which:
1. Limit the number of fundraisers in a year for any group.
2. Specify times and places in which funds may be collected.
3. Describe permitted methods of solicitation that do not place undue pressure on students or patrons.
4. Limit the kind and amount of advertising for solicitation.
The building principal shall distribute this policy and relevant procedures to each student organization granted permission to solicit funds.
---
Learn More